Rent Space on the Simon's Rock Campus
The campus offers attractive facilities—including the state-of-the art athletic facilities of the Kilpatrick Athletic Center—for meetings, trainings, workshops, and parties.
Bard College at Simon's Rock is located on a beautifully rural 200-plus-acre campus in the green and culturally rich Berkshire hills of Western Massachusetts. Only minutes from the historic town of Great Barrington, Simon's Rock is an excellent location both for on-campus activities as well as a base from which to visit the area's celebrated cultural and historic venues. Simon's Rock is easily accessed by two major airports, highway, and bus.
Kilpatrick Athletic Center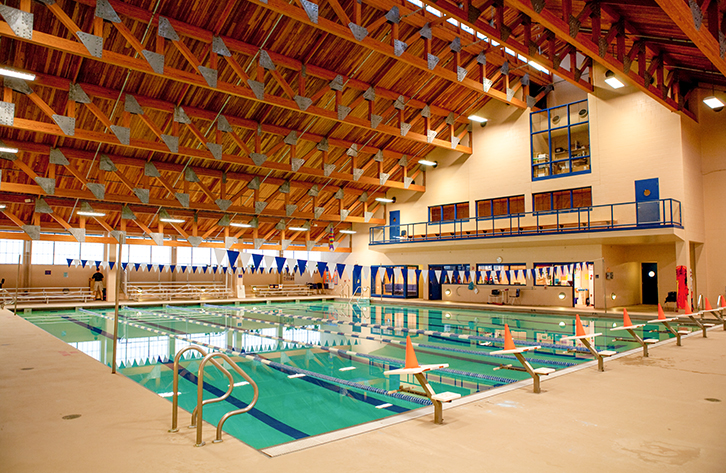 The Kilpatrick Athletic Center is also available for rental. Our expansive facilities offer a number of venues that are perfect for team building, focus, and fun. Use the pool, gymnasium, or even test your strength on the climbing wall. The lobby Snack Bar is the perfect location to gather and eat good food.