Great Barrington and the Berkshires
Welcome to the Berkshires! Simon's Rock is located in Great Barrington, America's best small town.
Great Barrington is the perfect home for a dynamic rural college experience. Don't be fooled by the laid-back pace of living and the idyllic natural beauty; the Berkshires is an exciting place to be.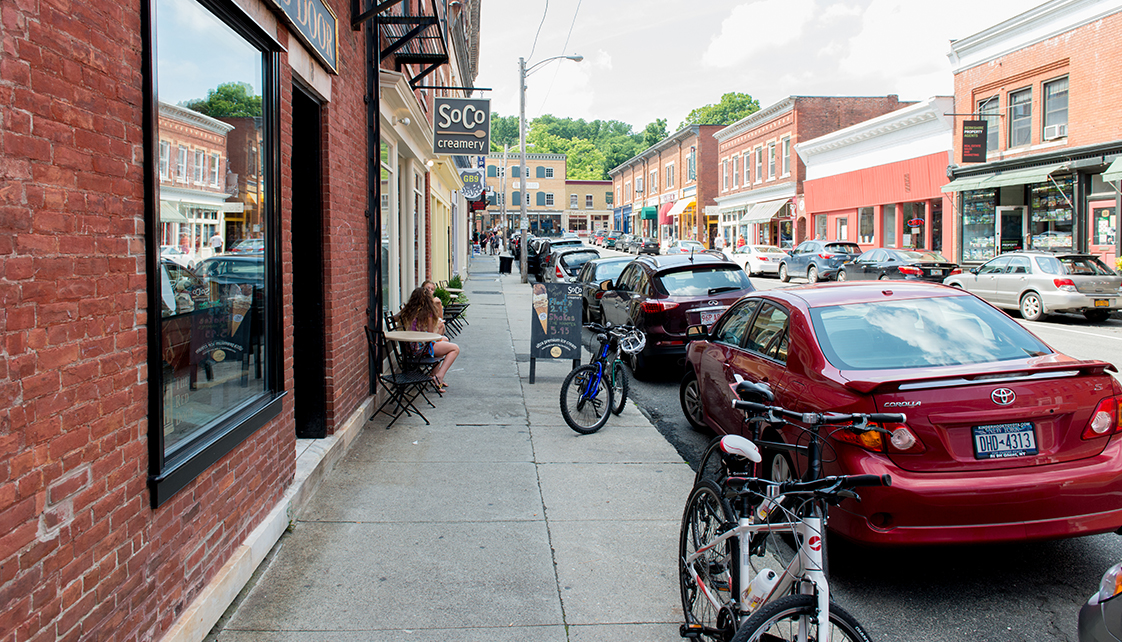 The best small town with big-time appeal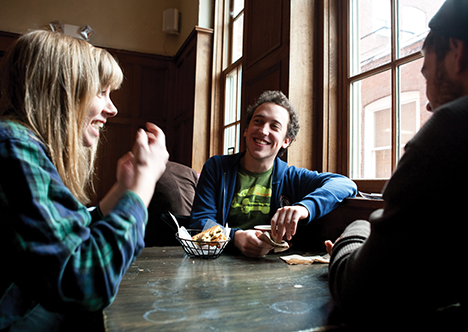 We weren't surprised when Smithsonian Magazine named Great Barrington the best small town in America. You'll notice the friendly small town vibe just strolling down Main Street. People say hello to each other; they're committed to supporting local businesses like the indie booksellers and the family-run pizza joint; they know their farmers; they tune in to the quirky sounds of a volunteer-run community radio station.
This is a town where the coffee shops (there are several) don't just keep us caffeinated, they keep us connected. You'll probably meet up with your friends and professors there (some have even been known to hold classes around cafe tables).
"Big-city smart meets New England natural in an art-rich mountain setting."

-Smithsonian Magazine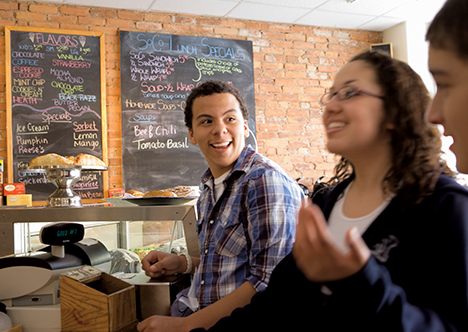 For generations, people have flocked to Great Barrington and the Berkshires for the gorgeous landscape with its tranquil rolling hills and four seasons of natural beauty, and the vibrant, world-class cultural and arts scene. It's an idyllic country retreat with just enough in the way of big city perks, like top-notch restaurants and live music venues.
That means you might find yourself wandering the stacks of the first-class library; lost in the overstuffed used-clothing store; in a yoga pose at one of the studios in town (there are three); onstage at open-mic night at the local hangout, or front-row at one of the two independent theaters in town. In Great Barrington, the mom and pop hardware store, homespun candy counter and charming toy stores (there are three of those, too) are just as at home as the refined sushi restaurant and the upscale boutiques.
In Great Barrington, you're near a lot of other Berkshire towns with their own unique personalities, and just a short drive from an astounding number of colleges and universities with all the events they have on offer (Bard in NY state, of course, but also Williams, Smith, Amherst, Mount Holyoke, Hampshire, and UMass Amherst). Our location also means that in a couple of short hours, you could be in the bustling heart of NYC or Boston, or hiking up Mount Greylock, the highest peak in Massachusetts, with a view from the top of five different states.
You'll find that for whatever adventures you choose, Great Barrington is the best small town.
Explore the Berkshires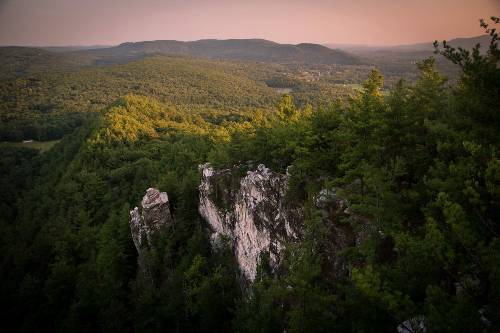 Overlooking the Berkshires from Monument Mountain
Connect with a Rocker about life in the Berkshires…