Bard Center for Early College
In every family and community—across boundaries of race, ethnicity, economic status, and nationality—there is a shared understanding that a good education provides a running head start for a successful life.
A strong foundation in the arts and sciences teaches young people how to think, create, and problem-solve, orienting them toward lives of meaningful contribution.
Today, the link between higher education and economic stability has never been greater. Educators, scholars, and legislators are looking closely at the importance of access and completion for students of all backgrounds: access to a college education and completion of a college degree.
Students across the country struggle with a tangle of issues related to higher education, from the pressures of the admission process to questions of college cost. The early college movement has gained steady momentum by presenting elegant solutions to complex and persistent challenges in areas such as equity, inclusion, access, and completion.
The Center for Early College was established to preserve and promote the early college idea through ongoing activity in four spheres: teaching, research, advocacy, and public policy.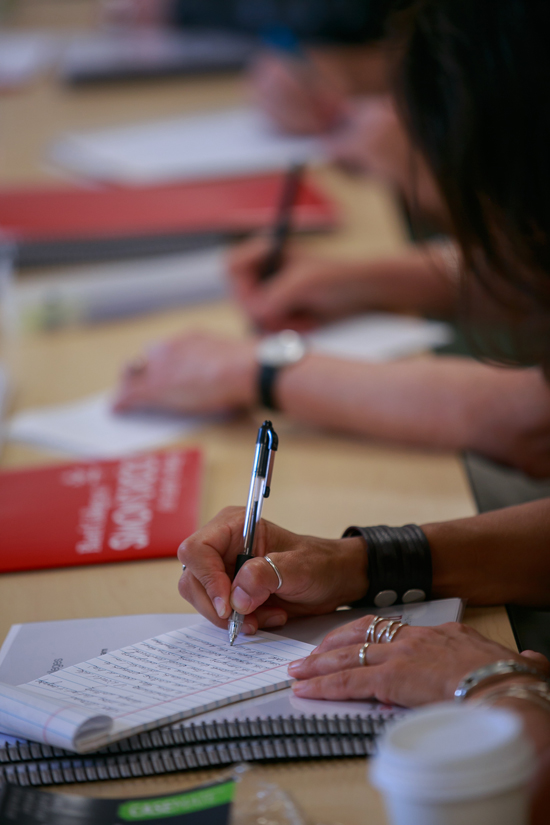 Teaching and Research: A Unique Approach to Learning
Simon's Rock was founded in 1966 to explore the premise that young people are ready for a greater intellectual challenge than they are offered in high school. As the nation's first and oldest early college, Simon's Rock has served as the academic and curricular hub of the early college movement. Fifty years later, the idea of early college has become so magnetic that institutions across the country have adopted, and adapted, the approach.
Today, Simon's Rock is the site of training for high school and early college teachers around the country. Each year, teachers from the public Bard Early Colleges come to Simon's Rock for a weeklong workshop in writing and thinking, an approach to enriching the classroom through writing, discussion, and the exploration of ideas. Simon's Rock is also home to Bard Academy, a two-year high school where students are encouraged to ask questions, share ideas, and engage in intellectual discovery. Students from Bard Academy enter college directly after the 10th grade and are ready, both academically and socially, for the intellectual challenge and rich cultural experience of early college. Simon's Rock and the Bard Early Colleges continue to evolve as the early college movement grows in scope and importance.
Advocacy and Public Policy: Making an Impact on American Education
"Early college is an idea whose time has come, an idea that merits a real and ambitious application, not just within the growing Bard universe but in American public policy as well," explains Stephen Tremaine, vice president of Early Colleges at Bard College. "We have the ideas, resources, and expertise to really, ambitiously, change American education by bringing early college from the fringes of education reform to the center where it belongs."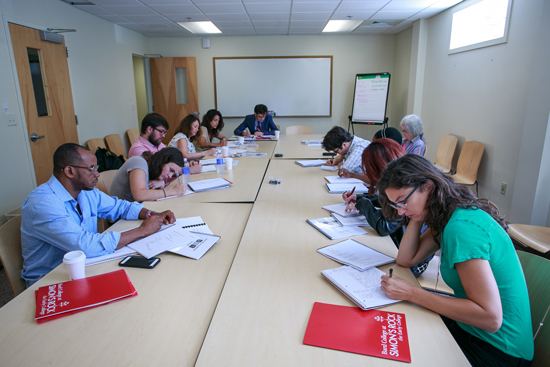 In many ways, early college—as an approach and movement—is the answer to vexing challenges that have plagued the American education system for decades, particularly in the areas of access and completion. Early college is a compelling approach to education, not only because it inspires everyone who observes it in action but also because it produces tangible results for young people. Independent research conducted by Metis and Associates found that "98 to 100% of BHSEC (Bard High School Early College) students receive a high school diploma and 90% receive an associate in arts degree. More than 97% of BHSEC students continue their studies at a four-year college or university …and more than 90% complete their baccalaureate degree, significantly more than the national average of 59% (within six years)."
In April 2015, US Senators Rob Portman and Mark Warner, along with Representatives Marcia Fudge and Chris Gibson, introduced Senate Bill 1106, the "Go to High School, Go to College Act of 2015." This bicameral, bipartisan bill proposes to award Federal Pell Grants to students who complete college-level courses while enrolled in early college high schools.
These efforts, among many others, work to increase access to higher education for young people of all socioeconomic backgrounds. "The ambition driving the Center for Early College is to create conditions in which an early college education can be available to young people across the country," Tremaine noted. "Our strongest impact will be through sharing our own practices and policies."
The Future of Education
At the center of this discussion—of education, pedagogy, and public policy—are our young people: how we think of them, what we expect of them, and what we want for them. High school and college years make up a distinct and critical stage of life. It's a time of questioning and absorbing, a time where glimpses of trade, calling, and career begin to take shape and come into view. When young people are encouraged to question, create, analyze, and explore, we activate some of the most critical elements of an innovative society.
"The real fruition of the idea born at Simon's Rock is in the fact that we are no longer its only practitioners—far from it," said Ian Bickford, provost and vice president of Bard College at Simon's Rock, who is also an alumnus of the College, founding dean of Bard Academy at Simon's Rock, and former member of the faculty and administration at the Bard Early Colleges. "Our fiftieth anniversary at Simon's Rock and fifteenth at the Bard Early Colleges simply mark a beginning for what is possible when younger students are empowered, at the moment they are most ready, with an education in the liberal arts and sciences. The Center for Early College brings together the most knowledgeable, talented, and experienced team within the greater early college movement to lead and to widen the conversation about an idea with extraordinary successes behind it and extraordinary potential ahead."
The Center for Early College is generously supported and made possible by Carnegie Corporation of New York.